First you will solder in your 15 wires to each nand and 2 wires for external power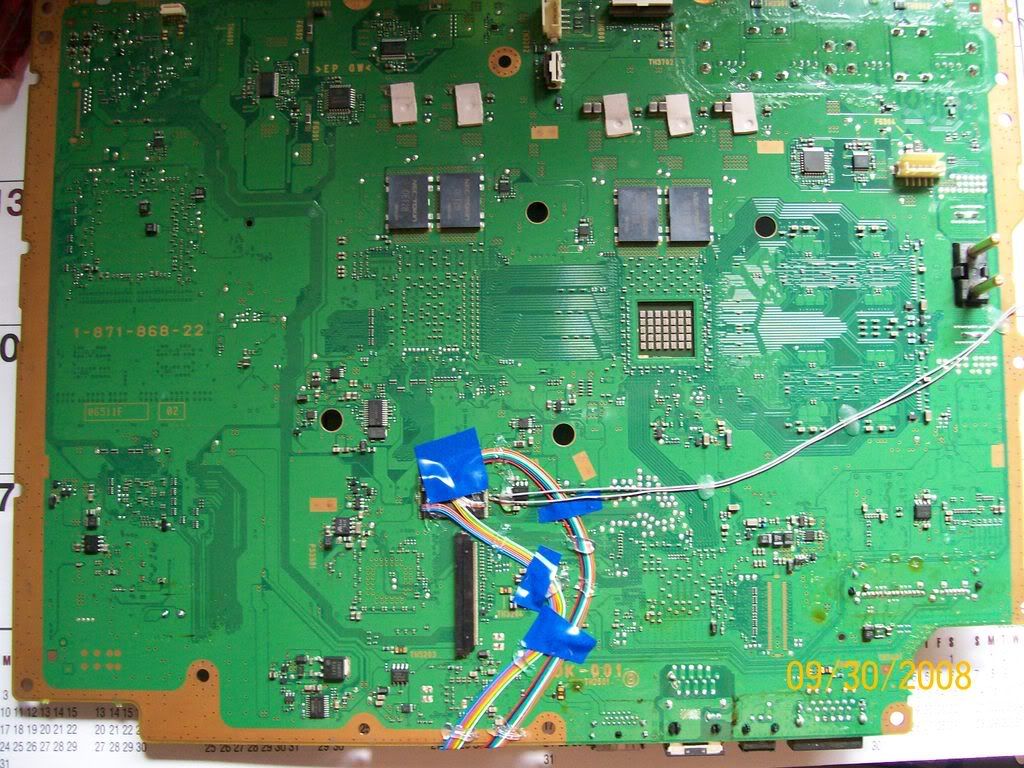 Here is a closer up image of the one above
Be sure to throw some hot glue down to keep your wires in place, and keep them from crossing. Some good electrical tape is also recommended as some of your hot glue may come up eventually due to the intense heat this console puts out.
On this model i find this is one of the few orientations i found the infectus will fit without sitting on top of other components (and there is little room under the mobo shielding)
Try to keep from crossing wires as little as possible!!!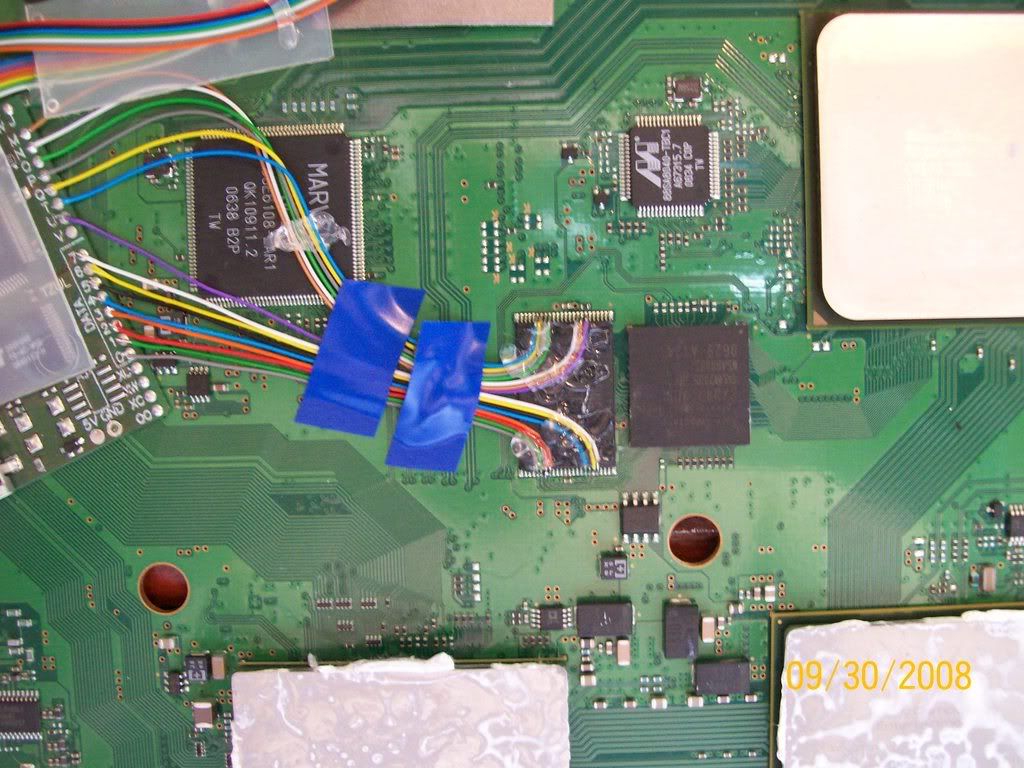 Please take note of where i have ran the wires from the other side as later we will have to dremel out this area on the shielding.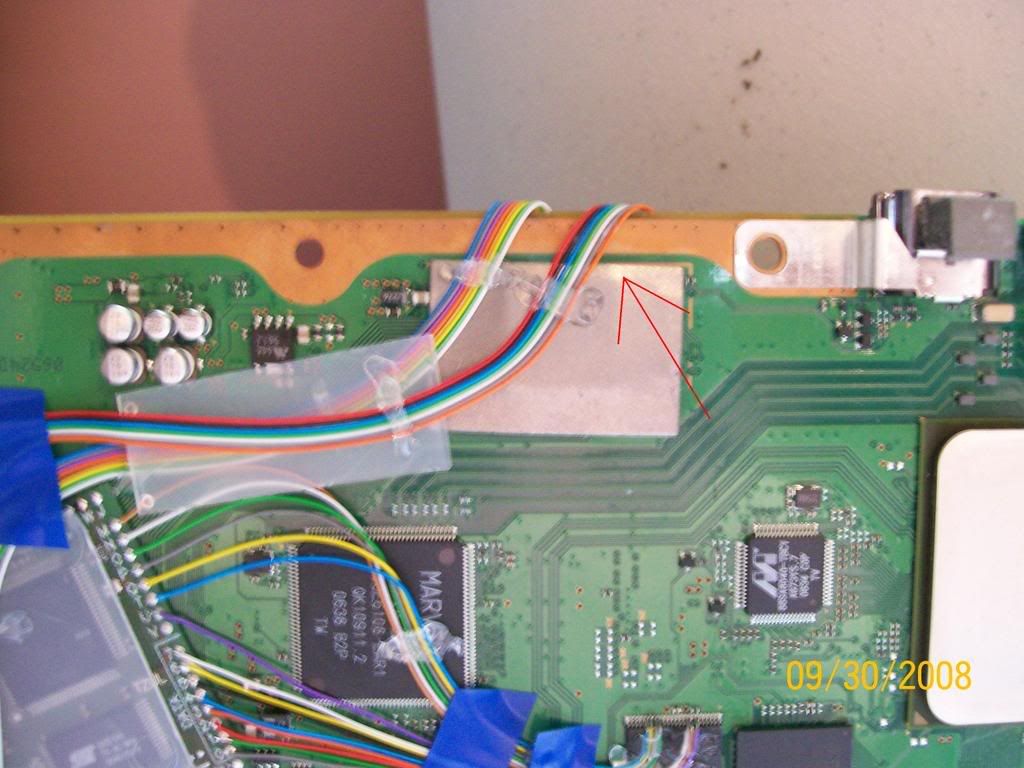 Directly under the piece where the antenna gets secured is where we will dremel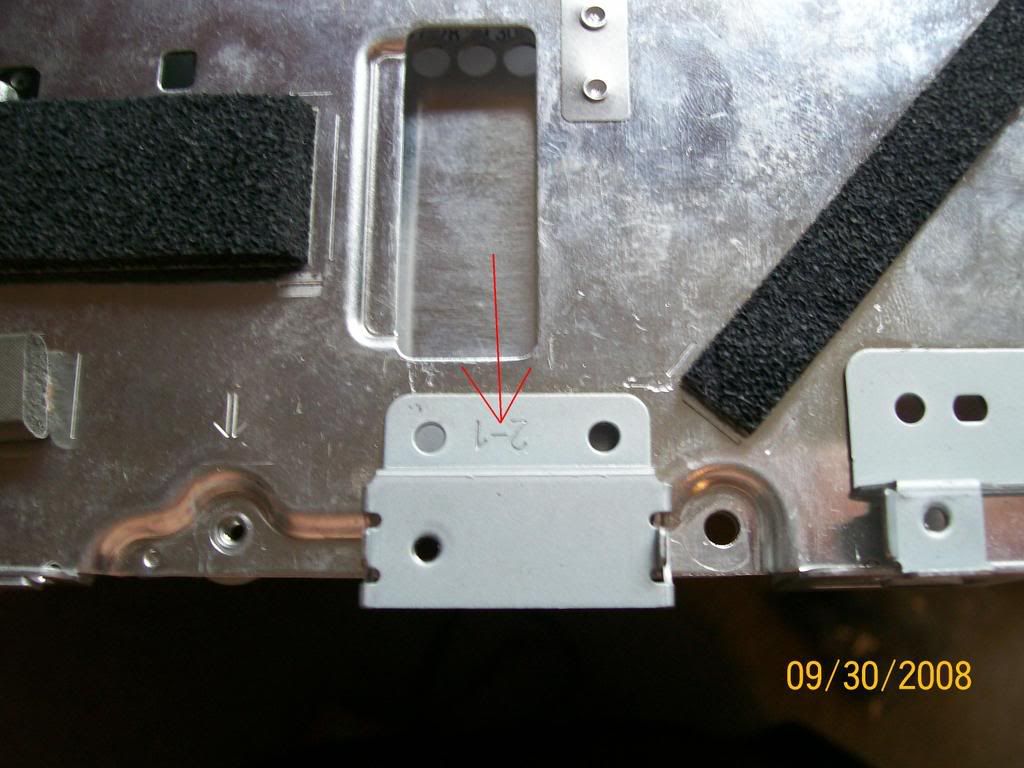 Both top and bottom of the shielding will have to be cut for wires to pass through.
This area has been dremel'd out to allow the usb cable to excape the inside of the shielding.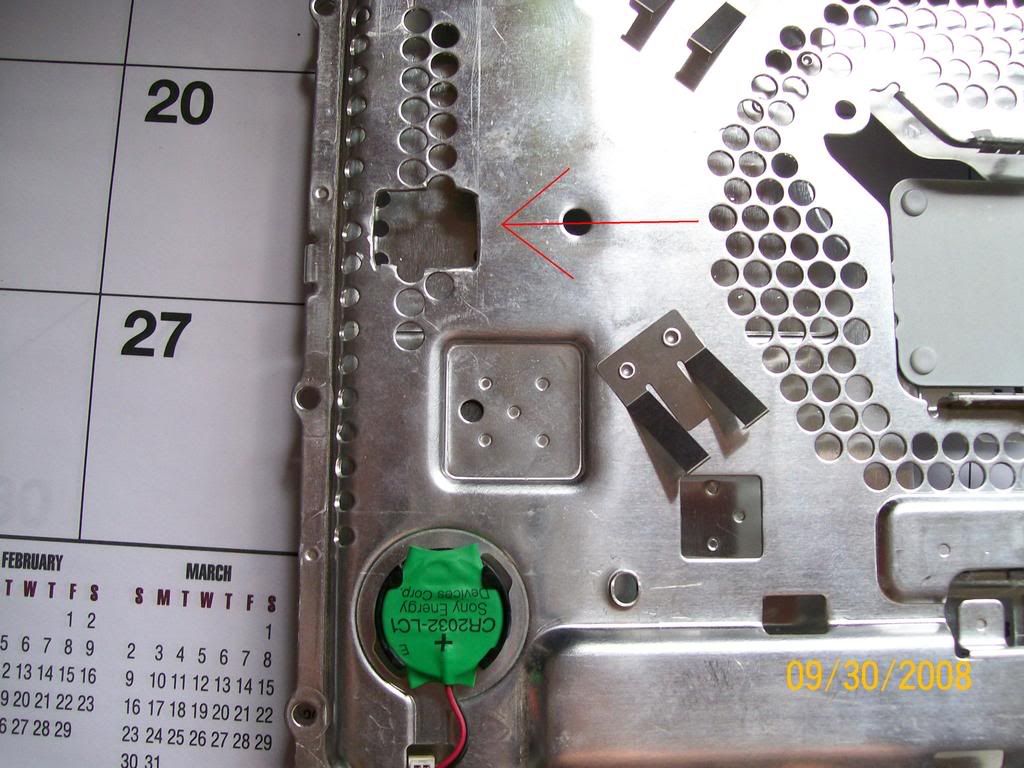 I have grinded some off of 2 pegs used to align the fan and heatsink, seen top right of photo, they still penetrate the shielding but not far enough to crush the chip placed underneath where they will sit.
This area is cut out to allow the passing of wire for external power.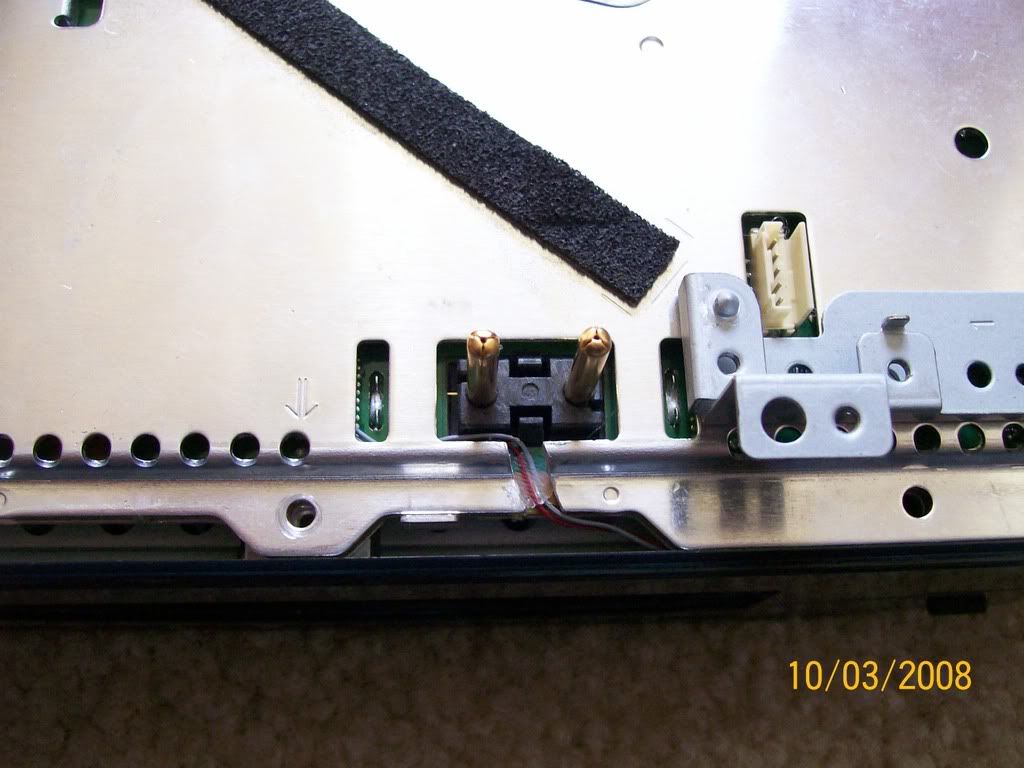 To finish my install and give it a more OEM look (and mainly protect wires which otherwise would protrude from the case from out pet) Here you see i have marked the area with a razor which is exposed and usable with the hdd door cover removed.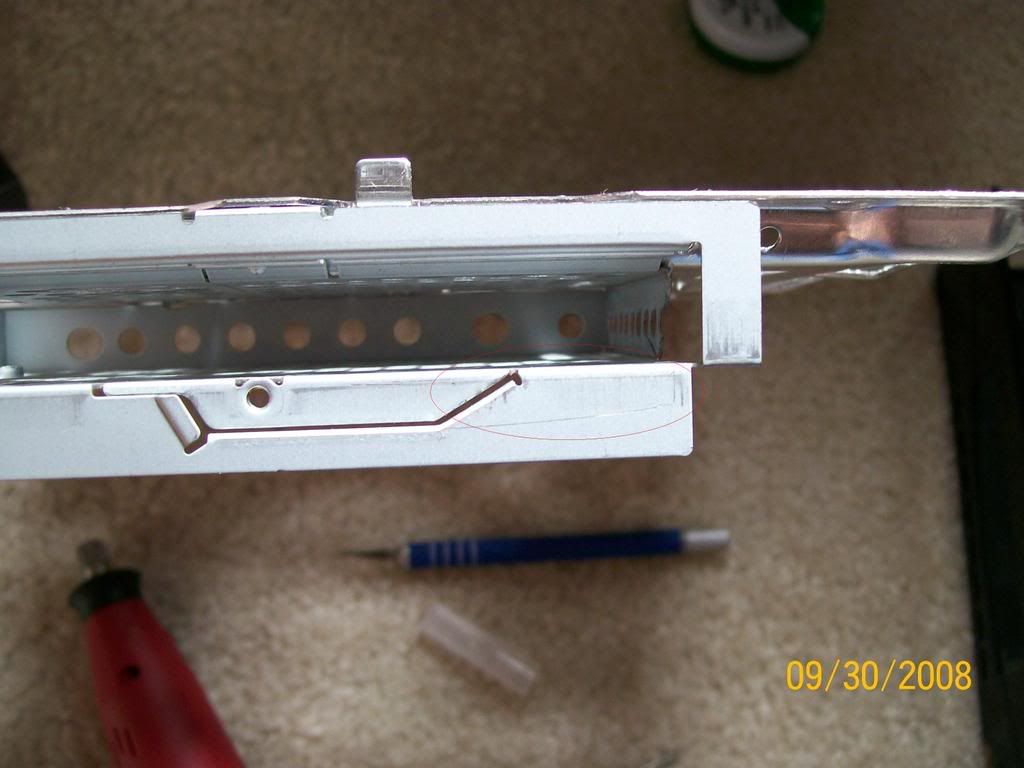 Dry fit after drilling and dremeling the shape of a female mini usb smd connector.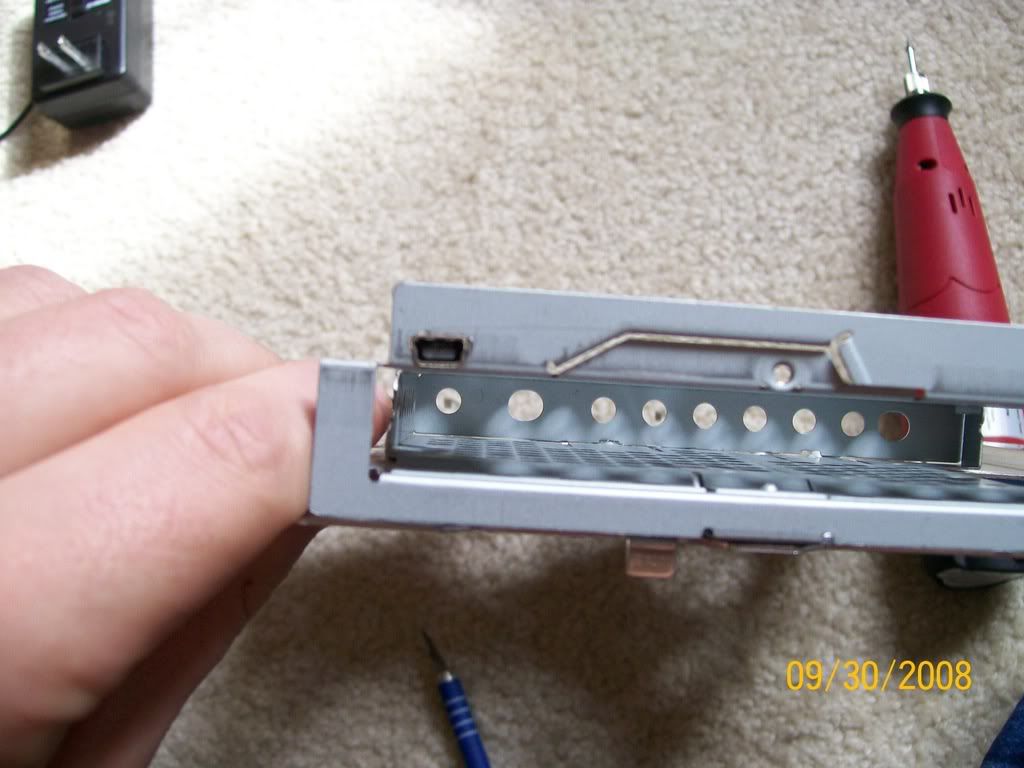 Connection for external power has been added and wired up, nothing can be done now untill the epoxy has set.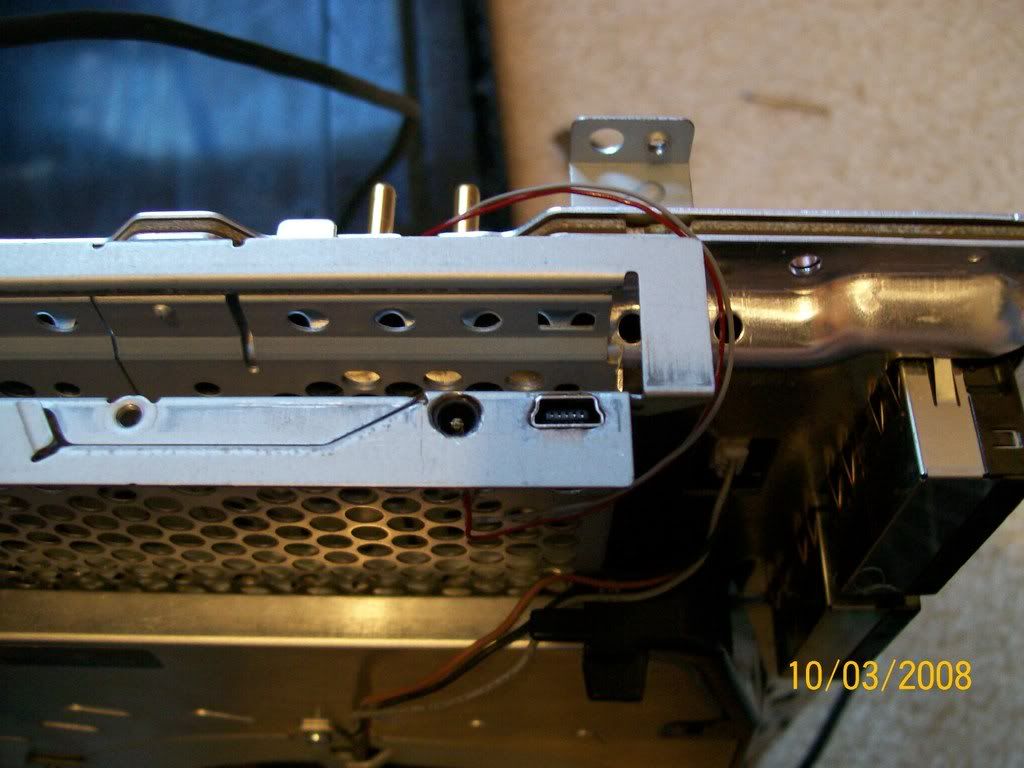 Here the usb cable is allowed to pass through the shielding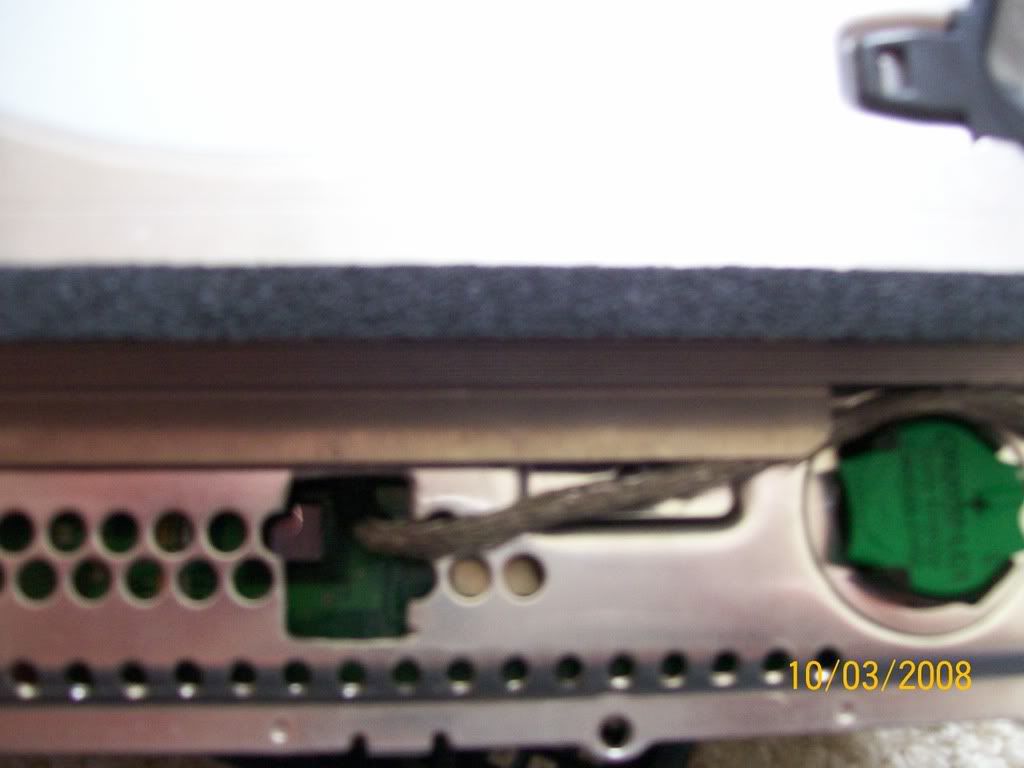 It is then ran tightly around the front of the fan. (notice i have removed the rubber off of most of the cable to make it smaller.
It is then ran to where it will rest. Some extra length of cable has been alloted for both the usb and power to ease dissassembly if it should ever be needed. Hot glue has also been applied to keep wires from wiggling lose and shorting themselves.
Here is the back of the shielding with the wire going from one side to the other through our dremeled hole.
And finally we can begin flashing!!!! With external power and a professional soldering job you can rest assured you will not brick your console. (please note the arrow pointing to hot glue applied beneath smd mini usb connection to protect it)